Boxed Bridal preservation boxes
Why choose a Boxed Bridal Box? What better way to store your dress than in a beautiful box, ensuring her perfect condition, after cleaning, for years to come. Without a doubt, our exclusive design Vintage Pearl boxes really are the best way to store your Wedding dress. You've now had her professionally cleaned and it is time to complete her journey, giving her the respect she deserves, by having her folded into our preservation box with gorgeous lace edging and ivory ribbon to complete. We also have a rainbow of ribbon colours to choose from at no extra cost.
Storing your Wedding dress in plastic is not ideal as it is a very unstable material that potentially could cause yellowing over time - something that is extremely challenging to reverse and is a huge disappointment to see – especially when she was once a crisp fresh white! Hanging your wedding dress is also an option, but this can cause a lot of stress on the fabric (not mention taking up wardrobe space!). Contact us to discuss your requirements.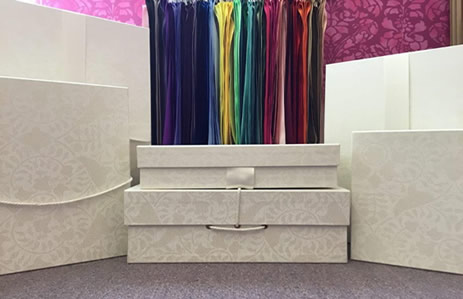 Our boxes are available in 3 sizes and will comfortably store all shapes and sizes. If you would like to know which of our boxes your wedding dress would require, please get in touch today.
Classic £65.00
Traditional £80.00
Princess £95.00
---
Destination Weddings
Our preservation boxes are not just for long term storage. Destination weddings are becoming very popular with the pull of sunny skies, warmer weather and beautiful settings. But how will you travel with your dress?
Made from the same material as our preservation boxes, our travel boxes are the perfect answer. Complying with the majority of airline hand luggage restrictions, our boxes will keep your wedding dress safe and secure as you make your way to your destination. Complete with a strong carrying cord that makes them very easy and comfortable to travel with, whilst enabling you to keep her with you in the cabin of the plane for the journey.
Before you travel, our BB team can press (and clean if required) your wedding dress, followed by folding her into her new box. As the travel box provides a clear and un-obstructive packing area it allows us to utilise every corner to ensure minimal creasing, therefore minimum attention required before your big day!
Finally, doubling as the perfect long term storage home for your dress long after the celebrations are over. Take a look at our destination wedding page now for more information.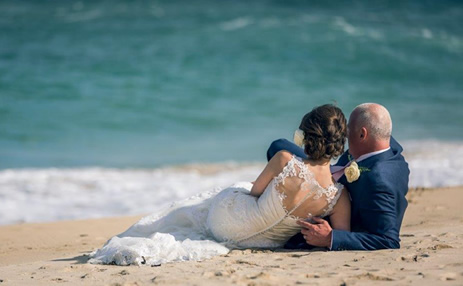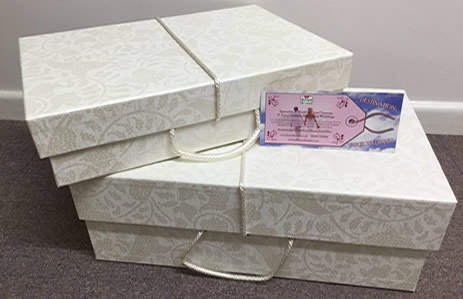 ---
"Absolutely amazing company. I took my dress to them after 2 years and the results were just amazing. My dress is absolutely beautiful again. Nickie and Amy are so lovely, they talk you through everything and take such amazing care of your dress. I got my dress put into a beautiful box with ribbons that matched my wedding day colour scheme. I couldn't be happier. Thank you Nickie and Amy."
---